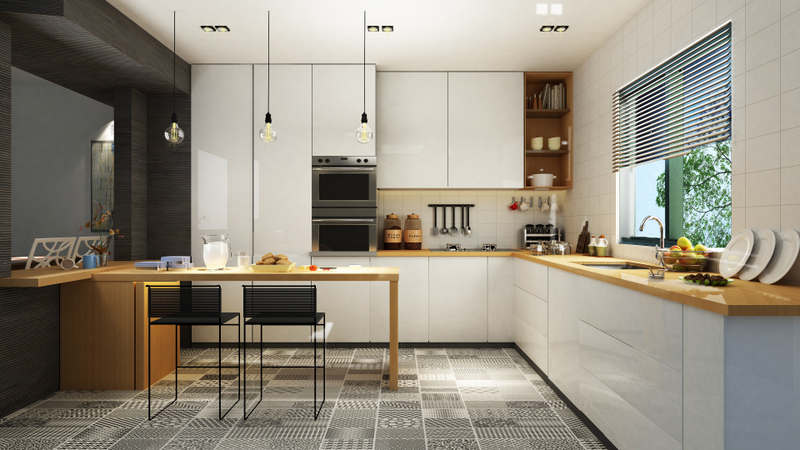 Colors and lighting are two important elements of a kitchen. Because these do not only help with designing but also play an important role in creating a good cooking experience.
Whether you're designing a new kitchen or remodelling an existing one, you should pay closer attention to the colors and lighting of your kitchen. Colors and lighting have the power to make or break your cooking experience, so choose them wisely.
Want to know how these elements play an important role in the kitchen and how you can decide which ones are perfect for you?
Come On! Let's Begin. In this guide, we are going to uncover the importance of these elements that will transform the look and feel of your cooking area. We will also give you some tips that will help you to decide on the perfect color and lighting.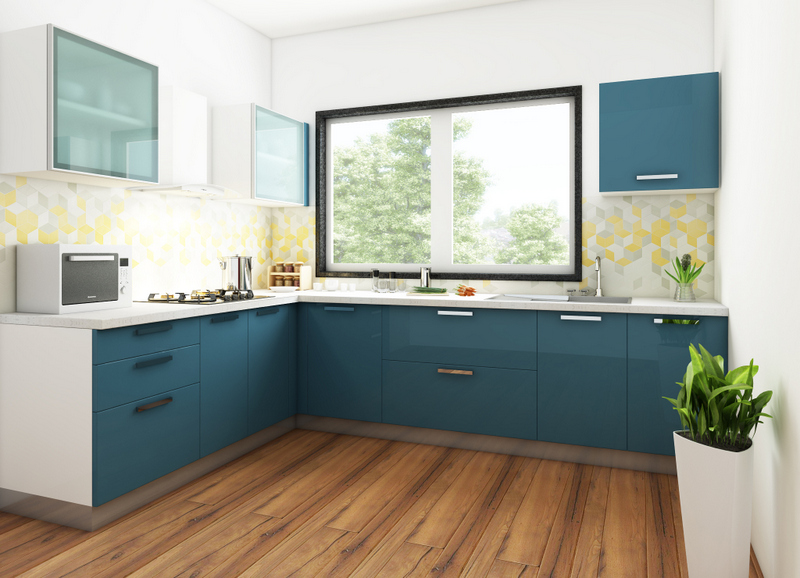 Importance of Kitchen Colors 
Colors are the perfect elements that add life to your kitchen. Despite designing, colors also affect your cooking experience. That's why you need to pay closer attention while choosing colors for your kitchen.
But how you can decide which color is perfect for your kitchen?
The color which you like the most can be a perfect color for your kitchen. But each color shows some significance, so it's a great idea if you choose colors based on their significance.
We can divide colors into two groups i.e. warm and cool colors. Red, yellow, and orange are examples of warm colors and these colors are known for creating an exciting environment.
On the other hand, cool colors are best known for creating a relaxing and calming environment. The most popular examples of cool colors are blue, green, white, and purple.
So simply decide what type of environment you want in your kitchen exciting or relaxing and accordingly you can decide a perfect color for your kitchen. Further, you can create several shades for each color or mix multiple colors to create perfect palettes for your kitchen.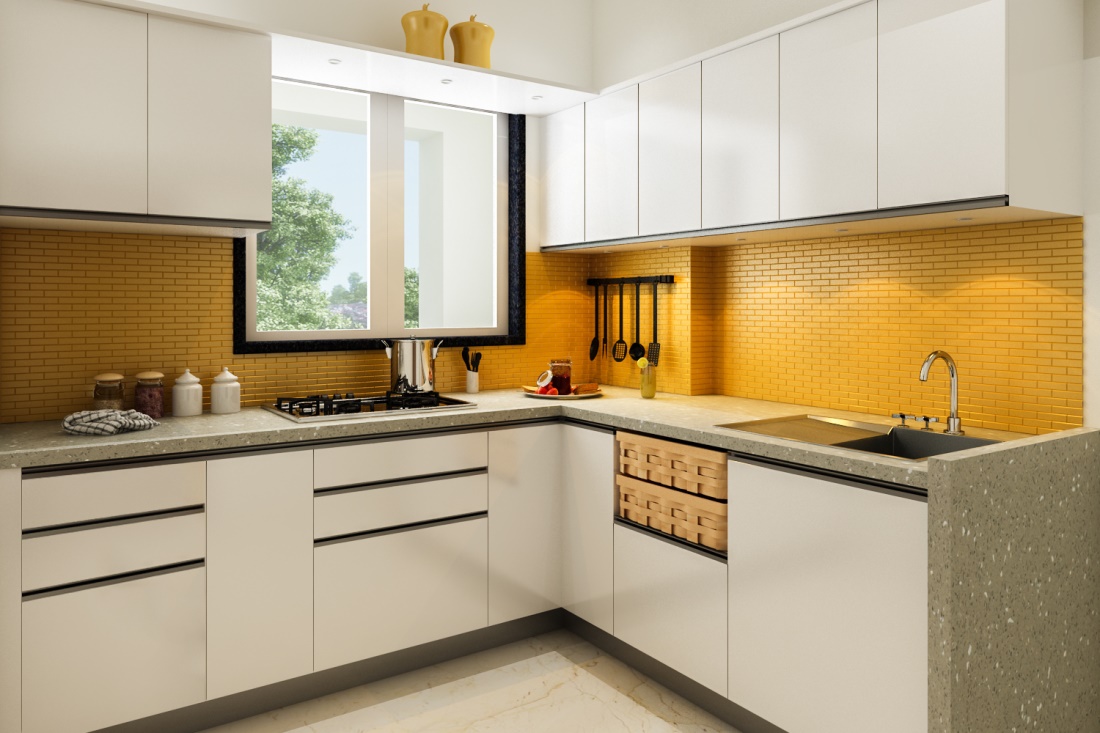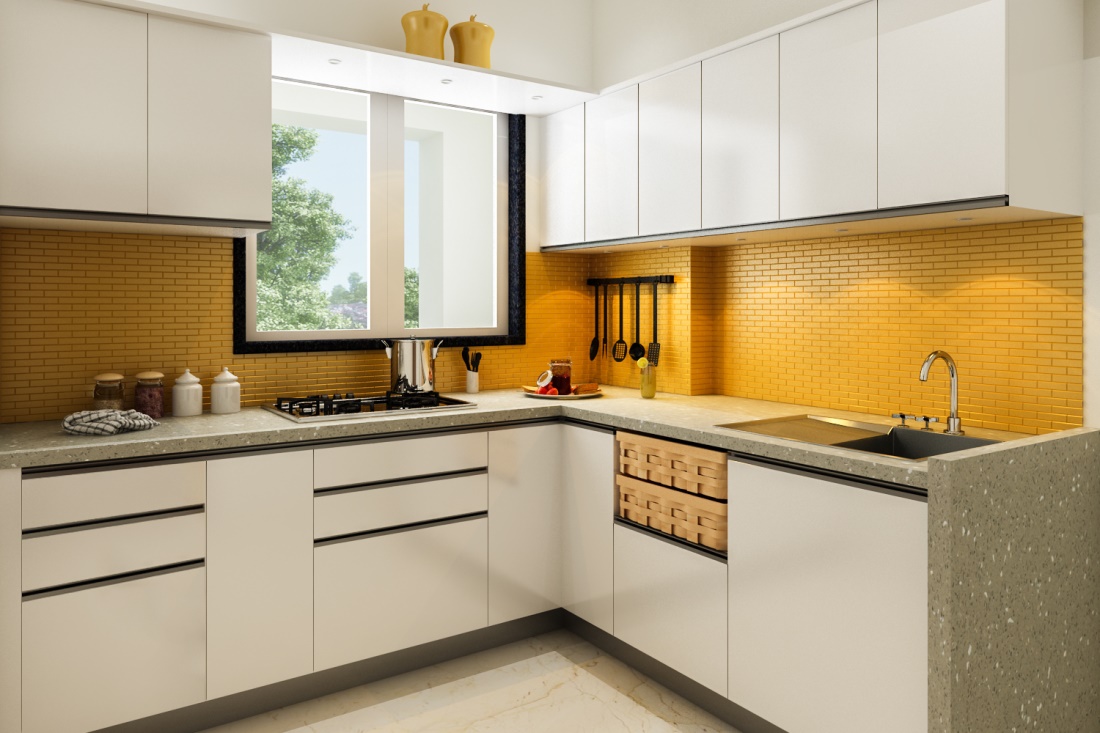 Tips to Choose The Perfect Color For Your Kitchen
Here are some effective tips that you can keep in mind while deciding a color for your kitchen:
Decide the primary color for your kitchen based on your interest and the ambience it creates
Choose secondary colors and create color palettes for your entire kitchen.
Decide color for each part of your kitchen, like walls, flooring, cabinets, roof, and other parts.
Get assistance from ARRVAE design experts on choosing the right color scheme of suiting your likes and space.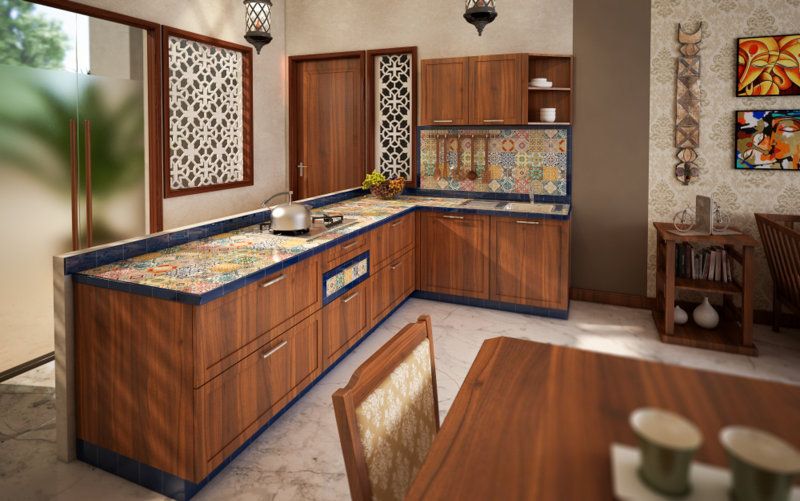 Importance of Lighting in Kitchen 
Lighting is another key component of a space design. Since the kitchen is going to be used multiple times in the day, the right amount of light will keep your kitchen space lively and more beautiful. Lighting is something that you can't skip when it comes to the kitchen because it helps you in countless ways. Here is how lighting plays an important role in your kitchen: 
Maximizes visibility in the kitchen and also helps to ensure safety while working.
Makes your food preparation and cooking process easy and efficient because you can visibly inspect things.
Lighting is the perfect element to decorate your kitchen so with this you can make your kitchen more appealing.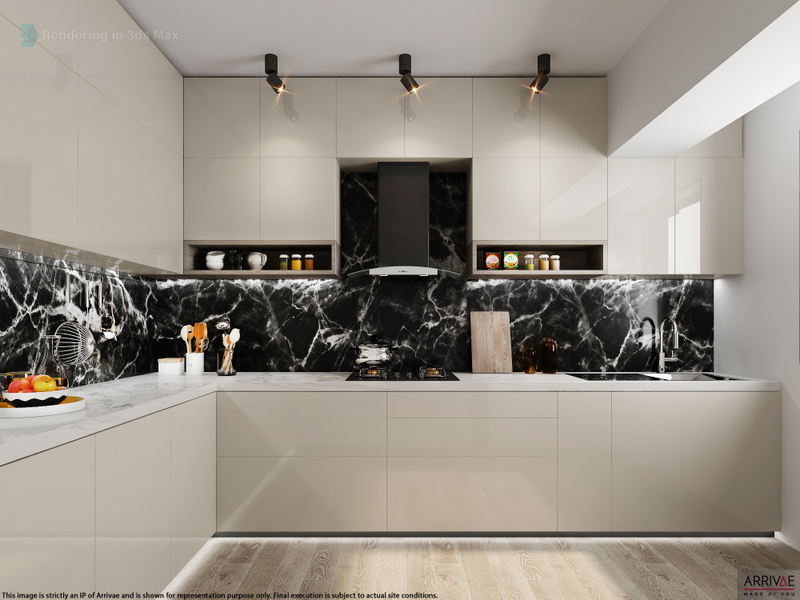 Sometimes, it is not possible to bring natural light into your kitchen. If you're also facing this kind of situation, then no need to worry. Because you can choose the alternative method: add artificial lighting.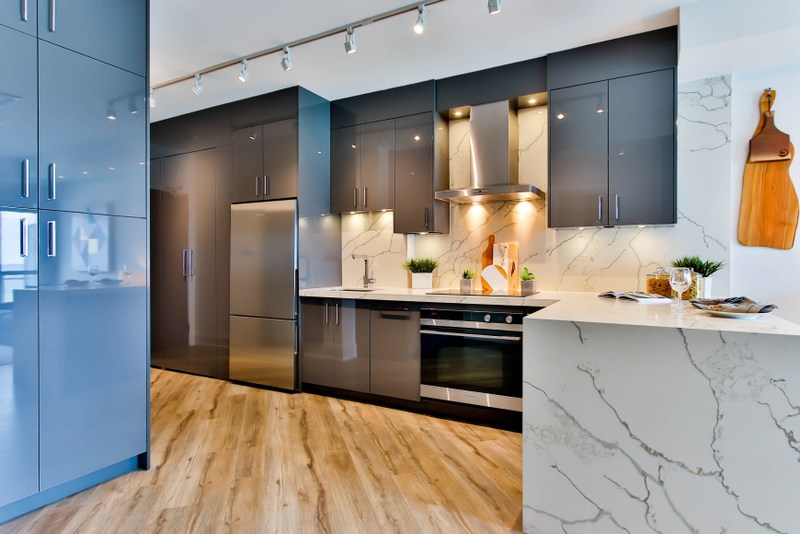 Photo Credit: Sidekix Media
Different Types of Lighting 
Here are the three most popular types of lighting that you can use in your kitchen:
General Lighting: You can use this for specific areas in your kitchen where you need more lighting.
Task Lighting: You can use it for areas where you perform tasks like the food preparation area. It will help you to get more visibility and provide you with a better cooking experience.
Accent Lighting: This is another great choice for décor when it comes to kitchen lighting because it is 3 times brighter as compared to the surrounding light. 
Color & lighting are key components when it comes to the kitchen. They help in creating a fully functional and lively kitchen environment. At ARRIVAE, our design experts are available to guide you in deciding the right colors that can impart an exciting look to your kitchen as well as maximize the natural lighting. Say Hello to us on wecare@arrivae.com and get your dream modular kitchen designed from the expert designers.