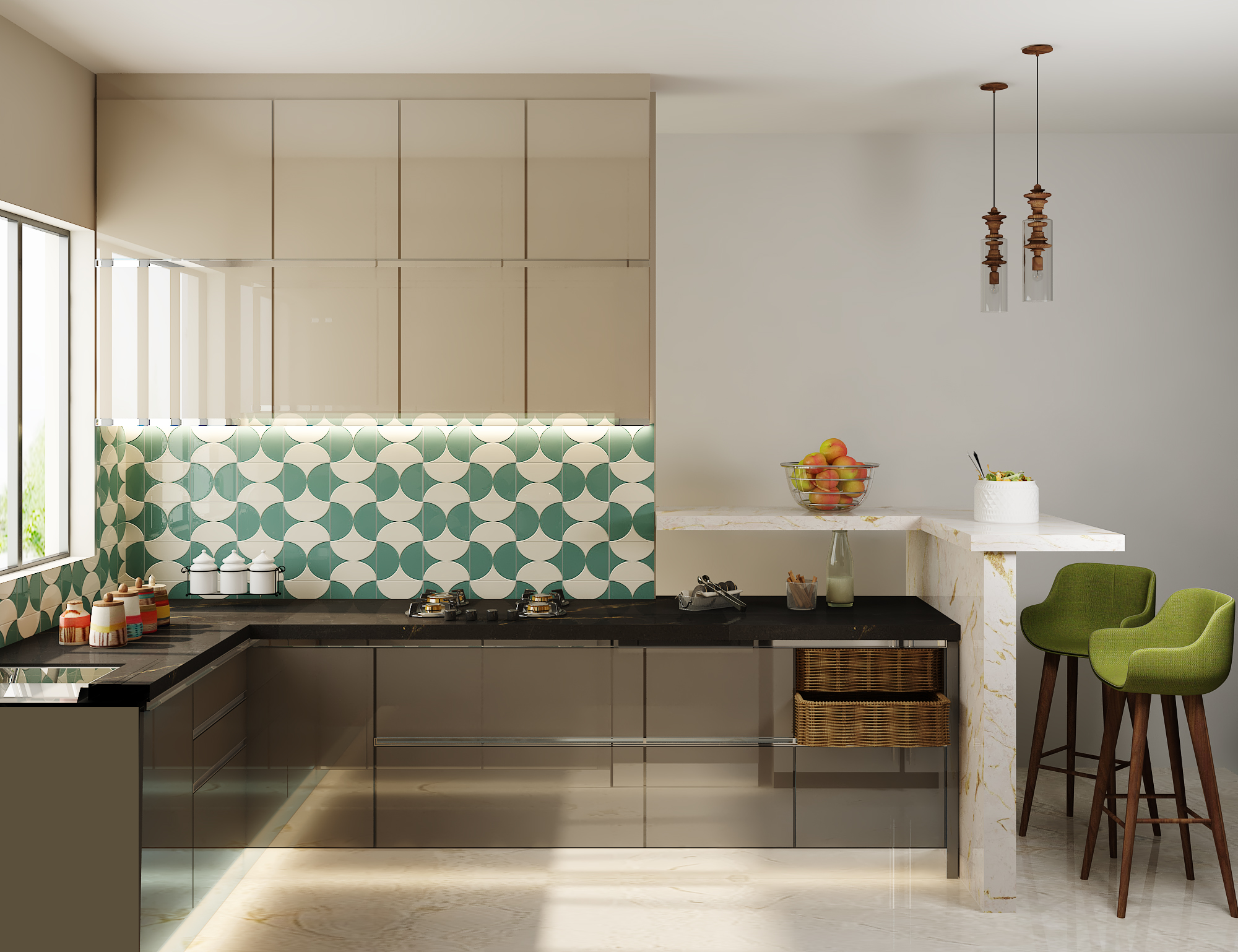 Are you struggling to plan your smart kitchen?
If so! Then look no further. Because in this guide, we will share with you some important tips on how you can smartly and effectively plan your kitchen to get more space.
The kitchen is the most important area of your house as you spend most of your time here. Make sure to plan your kitchen well that you get complete comfort and convenience while cooking.
To get a well-organized kitchen consider planning it around the core functioning areas.
Excited to know more? Sounds great! Let us deep dive into it.
Tips For Smart Kitchen Planning To Get More Space and Efficiency
Smart kitchen planning is all about organizing your kitchen components in a way that you can easily access them and get more free space. We have figured out some effective planning tips for you. Let's have a look at these tips:
Use Work Triangle Technique
The work triangle is the most effective way to plan a kitchen smartly. This method was developed in the 20th century and is also called 'The Golden Triangle.' According to this method the primary areas of your kitchen which are – cooktop, sink and, refrigerator, form a triangle.
But Why? 
Because cooktop, sink and, refrigerator are the frequently used elements of your kitchen. When you place these areas in a triangle, it helps you move freely between these areas. Keep your entries and exits away from your working triangle to get more free space and efficiency.
Moreover, when your three areas are in a triangle, you can quickly cook, peel or chop things on the sink and collect things from your refrigerator.
So the work triangle not only helps you to properly utilize your kitchen space but, also provides a quick working environment. At Arrivae, we work closely with you to make your kitchen more effective and organized to your personal needs.
Organize Your Activity Zones Properly
Next, you need to plan your activity zones to allocate proper space to each kitchen activity. Based on the activities, there are three zones such as cooking, preparing, and cleaning.
Cooking Zone: Reserve your cooking zone only for actual cooking and not for other activities like chopping vegetables. Place your stove, oven and, other cooking tools in your cooking area. Make some cabinets near your cooking zone or underneath it. This lets you keep your everyday cooking essentials and utensils handy.
Preparing Zone: The perfect place for the preparing zone is just right next to your cooking area so that you can quickly move your chopped vegs for cooking. In the preparing zone, place the utensils and essentials that you need while preparing so that you can quickly grab them. It can be a knife, chopping board, mixer, or food processor.
Cleaning Zone: In the cleaning zone, you can place your sink, rack, dishwasher, and dustbin. Keep this area at the far end of your kitchen, so that you will get enough space for cleaning.
In this way, you can effectively organize enough space for each area and it will also help you with convenient and efficient cooking.
Split your Storage Zone
Storage zone needs effective planning so that you can store more things in less space. Organizing a storage zone will also help you to quickly find things in your kitchen.
For effective storage, split your storage zone into two areas such as consumables and non-consumables.
Consumable storage: Place all of your consumable things in one place so that you can quickly retrieve them without messing up with other things. In this storage zone, you can store all of your groceries, food items, and other goods.
Non-consumable: You can utilize the non-consumable storage area to place items that you need while working in a kitchen. Example – utensils and other cooking tools.
Conclusion 
I hope now you have a clear idea that how you can plan your smart kitchen to get more space and efficiency.
If you have any further queries or want assistance from an expert, then no need to worry. Because we're here for you to provide workable kitchen solutions with 20% more space. At ARRIVAE, we provide Free Consultation to customize it based on your needs and requirement. Feel free to get in touch with us. Our kitchen expert team will be glad to assist you.
Say Hello! on wecare@arrivae.com or Call Us On +